This is part 1 of a 4 part series on Esports.
Most people recognize the names Cristiano Ronaldo, Lionel Messi, and Tom Brady, figures often seen as the faces of their respective sports. Names like Lee "Faker" Sang-Hyeok, Luka "Perkz" Perković, and Kim "Doinb" Tae-sang may not have quite the same recognition yet, but these athletes are also becoming global superstars.
Faker, Perkz, and Doinb are all professional players of the world's most popular computer-based video game: League of Legends. League is one of many games that host competitions of increasing fanfare and popularity, part of the rapidly expanding genre of electronic sports.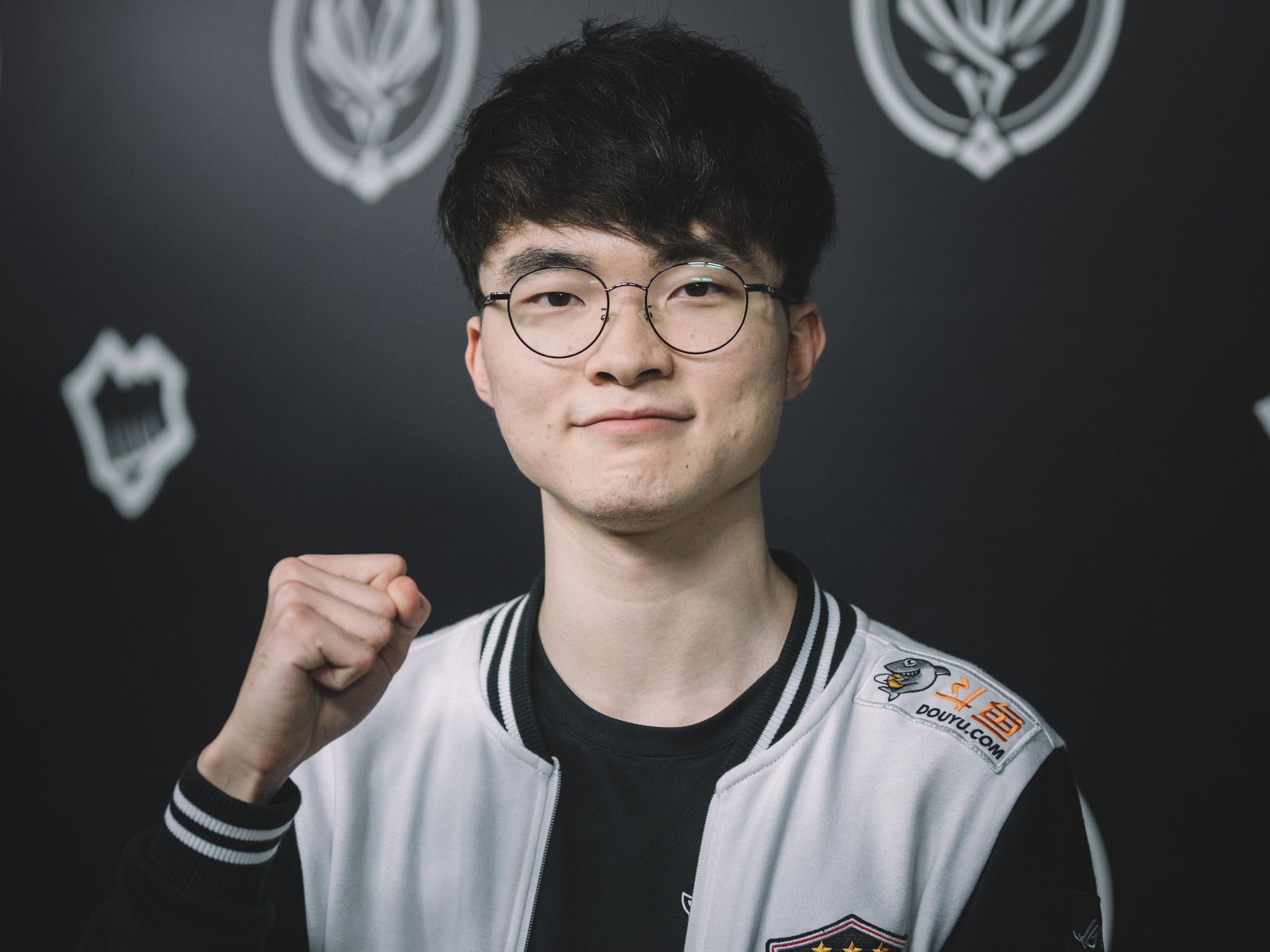 Esports, as they are most commonly called, are in an international gray area. Their enormous popularity—some events routinely draw more than a million concurrent viewers— make esport athletes attractive options for lucrative corporate sponsorships, but the fluidity of esports over international boundaries and lack of defined rules make them incredibly complex. This four-part article will seek to explain the global phenomenon of esports, provide a comprehensive view into their functionality and practicality, and outline why they ought to be considered an integral, albeit turbulent, part of our constantly changing internet culture. The article series will dive into the unique challenges everyone—players, governments, teams, franchises, corporate sponsors, and fans—face when engaging with esports. This part will introduce the reader to the general structures behind video gaming and esports.
Simply put, esports are video games that are played in a highly organized competitive environment. These games can range from popular, team-oriented multiplayer online battle arenas (MOBAs), to single player first person shooters, to survival battle royales, to virtual reconstructions of physical sports.
The rise in this genre of video games comes as the young adult demographic has started to create and control a host of new cultural trends. Specifically essential in this transformation is an evolution of young adults' fundamental relationship with sports. Viewership of traditional sports is declining, while that of esports is skyrocketing. The boom is so significant that almost every major popular video game on the market currently has some type of pseudo-professional circuit (yes, even Farming Simulator 2019).
How did this transformation begin? The story begins in South Korea during the early 2000s. The South Korean government, in an attempt to soften a severe financial crisis, focused on developing their internet and telecommunications infrastructure. Soon a wildly popular type of social space arose: PC bangs. These were restaurants, bars, and other spaces that functioned as gaming clubs. These clubs became as ubiquitous as neighborhood basketball courts, places where gamers would gather together, show off their skills to one another, and bond over a shared love for video gaming. Soon these places began holding formal competitions.
Realizing the incredible market these spaces created, the Korean government got involved and created the Korean Esport Association (KeSPA), the first governmental body dedicated to video game and esports regulation in the world. At the same time, a plethora of cheap television stations took off due to the South Korean government's telecommunication development program. One of these, Naver, was founded to focus extensively on covering esports. This fusion between popular, competition-fostering social spaces and a free-access live streaming service dedicated to highly skilled players helped esports grow into a popular part of Korean society.
The two games that emerged as the first real esports were Starcraft (1998)/Starcraft II (2010) and Defense of the Ancients 2 (2013), commonly known as DOTA 2, developed by Activision Blizzard and Valve Corporation respectively. DOTA 2 gave rise to a robust network of small-scale tournaments, which over time, evolved into massive, privately organized competitions. Of the two however, the Starcrafts proved to be more popular in the Korean circuit, spawning the first developer organized and sponsored gaming leagues, some of which continue today. DOTA 2 remained immensely popular, and its international championship currently boasts the largest prize pool of any esport event, five and a half times more than the second largest prize pool; the 2019 DOTA 2 International had a winners prize pool of US$13.5 million, out of a total prize pool of US$30.8 million, more than even some traditional sports like golf and ultimate fighting.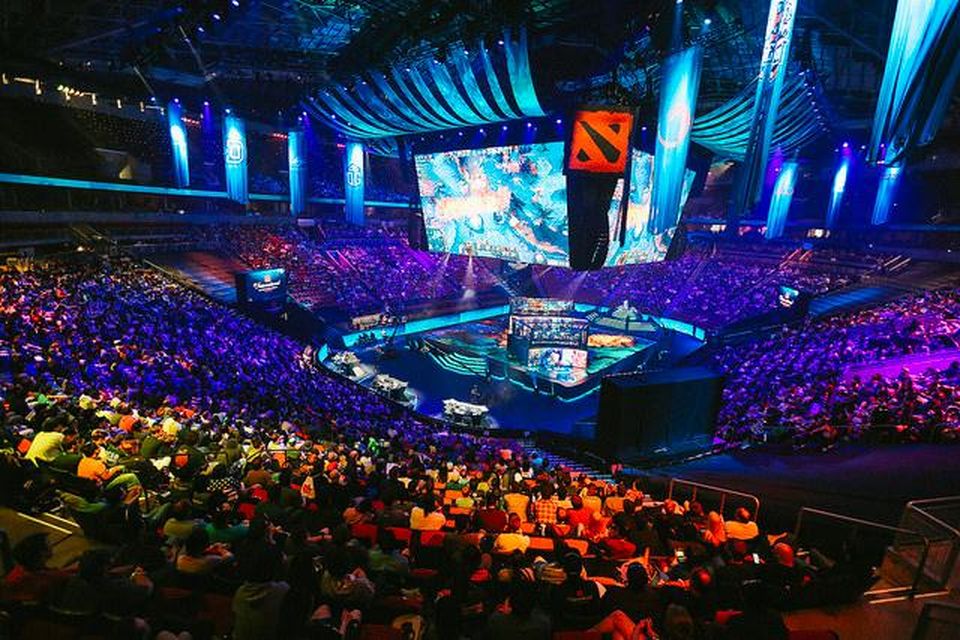 Esports have several important elements that distinguish them from traditional sports: the role of the game publishers and developers, the threat of becoming obsolete, and distribution and access to the game.
There are two types of esports developers. First, there are "hands off" developers like Microsoft and Nintendo, who choose to abstain from organizing esports events or their respective titles, instead allowing the community to organize competitions and tournaments so long as they seek the developer's approval. And there are the "hands on" developers like Riot Games, Activision Blizzard, and Valve Corporation, who actively organize the professional scene for their respective games. Of the two, the most popular and fastest growing are the "hands on" developers. This means that the private corporation which holds the sole intellectual property rights to the game is also the sole entity organizing its professional competition; in other words, the creators of the game have ultimate control over how their game is played.
Another important consideration is that, while physical sports are timeless and owned by no one—anyone can pick up a soccer ball at any time and play—esports are contingent on the choices of their developers. If a developer decides to shutter an online game, it's gone. Often, this is a decision made to prioritize a new product or to cut monetary losses. Such an example is the game Fractured Space, which Edge Case Games decided to stop developing in late 2018 due to a small player base.
Because developers hold the sole intellectual property rights to their titles, they are also the sole entities that determine who has access to a game, and at what quality, making distribution and access also drastically different from traditional sports. Dedicated regional servers are required to make games playable. A high latency, referred to as lag—the time between a user's input and the command being read—renders esports unplayable. A lag as low as 100 milliseconds can have debilitating effects on a user's experience—in fact, professional matches with high lag are paused until the problem is resolved. In most cases, lag is a result of crowded networks or distance from a server. As a result, if a developer decides it doesn't make financial sense to service a significant swath of the world, then players from those regions will never have the opportunity to enter the professional scene, or even play the game well.
This is largely what has happened in Africa. The majority of esports developers have yet to develop serious infrastructure for the African continent, preventing an entire swath of the world from competing in what could otherwise be truly global sports. Riot Games, for example, has decided for the past few years to not create an African server, mainly because they claim there is not enough demand to justify the cost of the servers. Players in Africa can theoretically play esports by connecting to the North American and European servers, but the high latency prevents them from competing effectively. As a result, there has been much grassroots mobilization around esports. As of now, the largest esports tournament on the continent is the Africa eSports Championship, which fielded competitive matches in FIFA19 and Tekken 7, both by "hands off" developers. The African esports market is also unique in that it is nationally organized, rather than developer organized. The AEC has more than 24 participating countries, each of which runs national leagues in various games. 2019 also saw the development of an African League of Legends tournament, the African Esports League, which is one of the only two League circuits not developed by Riot; the other is in India and run by Lenovo. It is instead operated by a Tunisian organization called the AEL MENA. The existence of this professional circuit suggests that although Riot has signed off on the AEL operating the circuit, Riot is not committed to supporting it just yet. As a result, none of the games are streamable via Riot's platforms, nor will AEL teams be invited to compete in international tournaments like the Mid-Season Invitational or Worlds.
This indicates that developers are beginning to increase their support of the Middle Eastern-North Africa (MENA) region, but it is a slow and incremental process that neglects the rest of the continent. Riot games recently held its first official event in the MENA region, which was part of an initiative by the Saudi Arabian government to transform the country into a globally recognized tourist and entertainment hub. This comes with an official statement from Riot in which Riot showed interest in developing servers and an official professional circuit for the Middle East, which would also serve North Africa. Other developers are eyeing similar ideas. While these developments are an important first step, it is important to recognize that they wouldn't be enough. Both central and southern Africa would still be too far from the servers; South Africa in particular has large player bases that would continue to be under served.
Distribution and access to the actual professional scene is a different matter entirely. Players need to have access to tools and resources to be able to make a living competing and working for an esports team or company. Consumers comprise a combination of teens and young adults, a demographic that has grown up with YouTube and free media and is likely unwilling to pay monthly subscriptions to watch a dedicated channel. As a result, most esports are live streamed on free platforms replete with advertisers who sponsor specific titles. These rules are ambiguous as well.
Twitch, founded in 2011 and currently owned by Amazon, has become almost synonymous with gaming. Although not the first streaming platform, it has grown to be the largest. It has dominated such a prominent share of the streaming market that competitors are only now starting to create alternatives, but they are finding that convincing gamers to migrate to their platforms is difficult. Developers get to choose which platforms they use for their official broadcasts, and nearly all of them use Twitch, although some of them also use YouTube's live streaming feature via their channel. This provides Twitch, and subsequently Amazon, with a near global, although free-to-watch, monopoly on esports entertainment, which even breaks into otherwise closed markets like China, which has its own internal streaming monopoly.
It is unlikely that esports would move exclusively to paid-to-watch platforms because part of their appeal is the authentic, direct connection between players and their viewers. Streamers interact with their audience live, respond to questions, and keep up a general conversation with the people viewing them. This intimacy and sense of personal connection would not be possible with a paywall. Some developers are adamant that they will not allow that to happen either; Riot Games has been particularly vocal about this.
And at its core, streaming is fundamentally international. You can live in Canada, tune into a stream broadcast by a North American player, like Zachary "Sneaky" Scuderi; change your mind and watch a European player, like Marcin "Jankos" Jankowski; before tuning into a Korean stream from someone like Faker, all with the click of a button on a single streaming platform. Over time, viewers build bonds with these players, and watching them compete on formalized developer broadcasts becomes a competition not just between regions and teams, but between personalities as well.
While streaming is fundamental to esports, it also brings its own host of problems. Professional players and dedicated streamers are pressured by their teams to stream as much as possible in order to increase ad revenue, of which the players get a small fraction. They are also personally incentivized to create large amounts of content in order to stand out and gain sponsorships, which can lead to exhaustion and potential health risks from sitting hours on end.
One example of this is popular Chinese League of Legends player Jian "Uzi" Zi-Hao. In an interview, he explained that he has struggled chronically with shoulder and lower back issues from being forced to sit for seven or more hours a day to practice. Other players, like ex-Cloud9 player Hai "Hai" Du Lam, have already retired due to shoulder and wrist problems. In other cases, mental disabilities have manifested and proven disastrous. Former Korean League of Legends player Heo "PawN" Won-seok was diagnosed with obsessive compulsive disorder in 2018; he could not play the game unless his set up was arranged perfectly. While he was able to compete in the 2018 season, the strain became too much, and he retired halfway through the 2019 season.
In addition, countless popular streamers have gotten themselves in trouble while on camera. One streamer threw her cat, while another called his teammates dogs, and a third abused his girlfriend. The fall out from these cases can be swift, severe, and career-ending. And then there are the cases where streamers are "pranked" by their viewers, such as the particularly dangerous "S.W.A.T." This is when a viewer calls 911 to the streamer's address, upon which a S.W.A.T. team breaks into the house. This places the streamer in unnecessary danger and wastes law enforcement time and money. Already, at least one person has been killed by the practice; although they weren't a streamer, the intended target was a video game player. The global implications of this are severe. With no way of filtering prank tips from real tips, malicious actors could endanger streamers and individuals around the globe, selecting their targets due to nationality, ethnicity, sexual orientation and gender identity, race, or any other host of factors.
While this all serves to highlight that esports are fundamentally a different beast than traditional sports, esports also share significant similarities with traditional sports. Professional leagues are increasingly franchised, and esports teams are building sizable, and in some cases nearly cult, followings —looking at you TeamSoloMid. There are seasons where teams play scheduled games which culminate in playoffs and major international events. More and more players now have contracts, and teams are increasingly investing in training facilities and headquarters. And there are even fantasy esports leagues.
Esports are dynamic creations, becoming cultural phenomena which attracts thousands of eager viewers. Their existence has been international since their inception. Yet they have also been hugely overlooked, and only now are receiving the acknowledgement that they deserve.
Click here to read Part 2, discussing the global rules surrounding Esports.
---