Try Ananto Wicaksono is a research assistant in a think tank based in Jakarta, Indonesia. He is also a student with two master's degree programs in Business Law and Public Policy from Gadjah Mada University (UGM) and School of Government and Public Policy (SGPP) – Indonesia respectively. His interests are in International Political Economy, International Economic Law, and International Relations.
As with many other Arab countries, Sudan had never opened official diplomatic relations with Israel. The relationship between Sudan and Israel had been difficult at best, if not openly hostile. After the 1948 Arab-Israeli War and the 1967 Six-Day War, eight Arab nations, including Sudan, continued to struggle against Israel through the 1967 Khartoum resolution, underlined by the principles of saying "no to peace with Israel, no to recognition of Israel, and no to negotiations with Israel." By continuing to adopt the resolution, Arab states had kept the door closed on any progress towards peace.
For decades, the Sudanese government maintained a hostile attitude toward Israel as well as its allies. In 1989, Sudan, then led by General Omar Hassan al-Bashir, even officially declared war on Israel. Since then, several developments have further made improvement of relations difficult, and suspicions continued to be the norm as the relationship got worse. Following Osama bin Laden's stay in Sudan as a guest of the Sudanese government in 1993, for example, the United States had put Sudan on its list of State Sponsors of Terrorism (SSTL).
But in the last few years, relations between Israel and Sudan have undergone a significant shift to a friendlier state, signified by the much higher rate of official contacts between the two governments at the highest level. After Sudan cut its diplomatic ties with Iran in 2016, Sudanese Foreign Minister Ibrahim Ghandour even suggested that the government could consider normalizing ties with Israel. This was the first time a Sudanese official had publicly mentioned a possible tie with Israel.
The momentum was further carried when in February 2020 the Israeli Prime Minister Benjamin Netanyahu met with the Head of the Sovereignty Council of Sudan, Major General Abdel Fattah Al-Burhan. They agreed to promote the normalization of bilateral relations. Shortly thereafter, the Sudanese government allowed the first Israeli aircraft to cross Sudanese airspace.
Concurrently, US-Sudan relations also showed some positive developments. In December 2020, the US formally removed Sudan from its SSTL. This followed Sudan's agreement to pay compensation of about US$335 million to the victims and families of the 1998 bombings of US embassies in Kenya and Tanzania. These developments have opened the possibility of warmer relations between Israel and Sudan.
Following the removal of Sudan's place on the SSTL, Sudanese officials confirmed efforts to normalize relations with Israel are under way through mediation by the United States. The normalization plan was announced after talks between the Prime Minister of Sudan Abdalla Hamdok, former President Donald Trump, and Netanyahu on October 23, 2020, making Sudan the fifth Arab nation, after Egypt, Jordan, the United Arab Emirates, and Bahrain, to normalize relations with Israel. In particular, normalization will allow Sudan the opportunity to improve its agricultural and infrastructure sectors, among others, through cooperation with Israel.
The Economic Benefits of Normalization
The shift in Sudan's stance may have a lot to do with economic rationales. In 2019, Sudan's economy hit 170 percent inflation. With the Sudanese government stepping up efforts to find an international solution to revive its faltering economy, its place on the SSTL had presented obstacles in its effort to seek debt relief and foreign loans from international monetary institutions, such as the World Bank and the International Monetary Fund (IMF).
The inclusion of Sudan as a state sponsor of terrorism had been a nightmare for the country's longtime economic woes. Foreign investment to the country and trade with other nations had been largely restricted. Its removal from the SSTL was deemed to be the crucial step to pave the way for the country's reintegration into the global economy, after being isolated for nearly three decades.
And, indeed, Sudan's removal from the list has immediately opened up opportunities for it to receive international loans. In October 2020, Sudan's Finance Minister Heba Mohamed Ali confirmed that the country will receive financial assistance from the United States. The IMF has also signed off on Sudan's economic reform program, allowing the country to get debt relief and move ahead with rebuilding its battered economy. In short, its removal from the SSTL was one of the key rationales to normalize relations with Israel.
After Sudan's removal from the SSTL, the normalization deal with Israel could be an opportunity to jumpstart Sudan's economic recovery. However, Sudan and its transitional government is also currently teetering on the edge, potentially preventing it from seizing such an opportunity. While the government has made a move that may have benefited its economy, some sections of society still viewed normalization as a politically bad move. Indeed, thousands have protested in the country's capital Khartoum and other regions over both the country's dire economic conditions and the government's decision to normalize ties with Israel.
In such a situation, the Sudanese government has chosen to take the safer approach to proceed. It has chosen to avoid discussing international issues, especially the Palestinian issue, with Israel. Instead, the country focused strictly on bilateral issues such as economic and trade relations. Israel played along with this matter, with an initial focus on agriculture, aviation, migration issues, and other areas for the benefit of the two countries.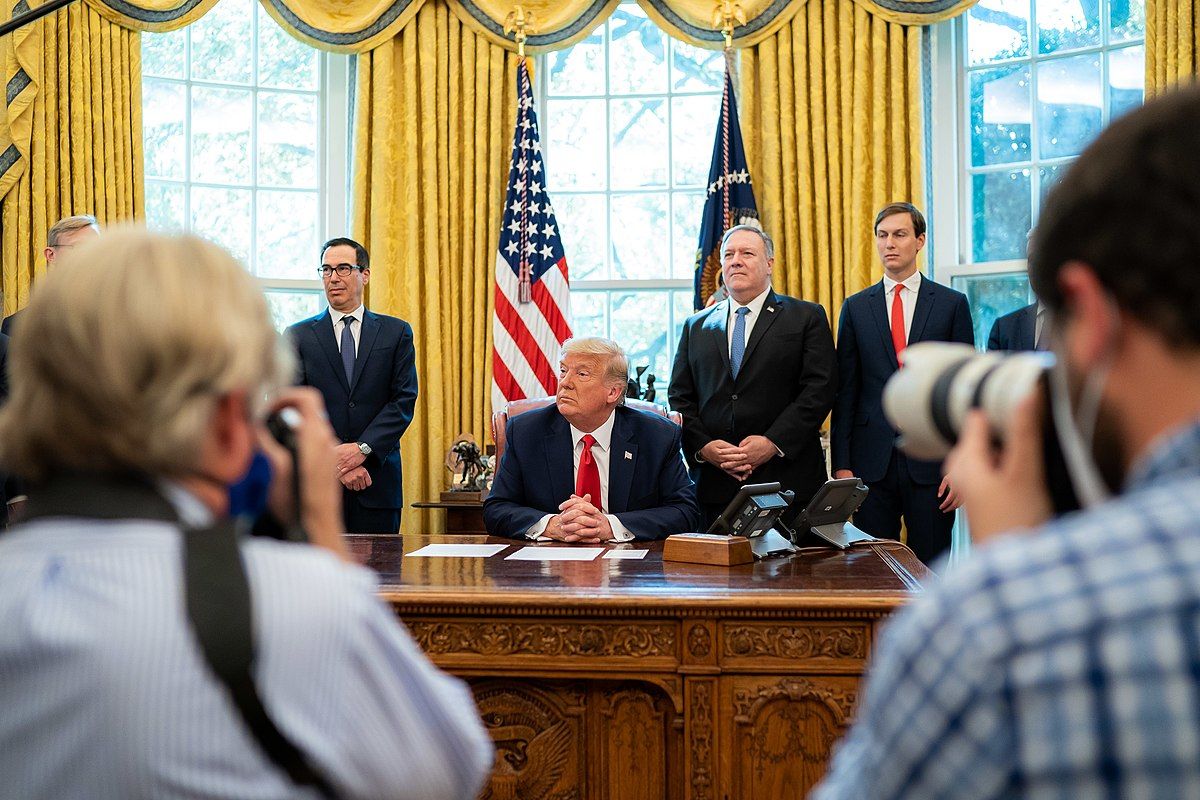 Agriculture could be a potential sector of cooperation between Sudan and Israel. Even though Israel's geography is not naturally conducive to agriculture, the country is a major exporter of fresh produce and a world-leader in agricultural technologies. Its broad utilization of drip irrigation technologies has contributed to the 1600 percent increase in the value of produce grown by local farmers over the past 65 years. In 2018, Israel exported US$350 million worth of vegetables, US$188 million worth of processed food, and US$151 million worth of seeds.
Agriculture is equally important for the Sudanese. Agriculture plays a crucial role in the economy of developing countries and provides the main source of food, income, and employment to their rural populations. According to the World Bank Report, agriculture is expected to play a bigger role in Sudan's economy in the foreseeable future, especially in the absence of a dominant resource-based export. As the world's largest producer of Arabic gum, Sudan is projected to continue to depend on agriculture, which accounted for 32 percent of the country's GDP in 2019, to boost its exports, generate foreign exchange, and reduce the current account deficit.
With the normalization of economic and trade relations, agricultural technology emerged as a possible key focus area for cooperation between Sudan and Israel. Learning lessons from Israel could prove to be very valuable for Sudan. Sudan could learn to increase agricultural productivity through a set of policy changes like centralized markets, subsidies, and the promotion of fertilizer usage. Additionally, Israel could be the new target market for Sudan's agriculture export products, such as sorghum, cotton, groundnuts, sesame, millet, wheat, sugar cane, Arabic gum, and livestock.
Beyond Sudan's Agricultural Sector
Even though Sudan is the third-largest country in Africa, sizable parts of its economically productive areas are isolated from other markets. Other sectors of the Sudanese economy, such as infrastructure, minerals, and services, could fare better after the normalization. In fact, some parts of the society in the country had also anticipated the normalization with a positive outlook. As an advanced country, Israel can help Sudan in many fields, including the infrastructure or technology sectors.
Foreign investment is an important source of capital for investment in developing countries. Like many emerging economies, the level of economic development in Sudan requires continued foreign investment to stimulate the economy and improve the welfare. Israel has a potential to add sources for project financing capital investments to help the much-needed projects get built.
Indeed, Sudan could capitalize on this investment to improve its road network. In particular, Sudan has the opportunity to utilize its strategic location on the Red Sea. This can be done through linking its four landlocked neighbors of South Sudan, Chad, the Central African Republic, and Ethiopia to Port Sudan. Israeli financing could also help redevelop Sudan's electrical system, which has deteriorated greatly since the 1990s. Increased spending on infrastructure has a multiplier effect on the overall economic growth, as it demands industrial growth and manufacturing. This, in turn, boosts collective demand, by improving living conditions.
Another sector that could do well with a boost from Sudan's normalization of relations with Israel is the services sector. In the past, about half of the economic value added was generated from the services sector. The share of services in GDP increased from 48 percent in 2011 to 50 percent in 2018, with leading sub-sectors of finance and real estate (28 percent). As an advanced country, Israel can help with Sudan's service sector through cooperation, especially on financial services. For example, Sudan might follow the same path as the United Arab Emirates, which has collaborated in banking services and payment regulations after the normalization with Israel.
For Israel, establishing normal diplomatic ties with Sudan has long been a strategic goal. It signals a greater acceptance in North Africa and the potential for more commercial ties for a country that has until now conducted very little business in the region. It could even lead to additional normalizations with other countries.
Normalization with Sudan would also likely have an important military benefit, according to former Israeli Ambassador to Washington Michael Oren. For Ambassador Oren, Israel's peace with Sudan could have an immediate impact in halting the flow of Iranian missiles into the Gaza strip, since many suppliers are using Sudan as a transit point. The peace could incentivize Sudan to stop this flow of Iranian weaponry.
Overall, the choice to normalize relations could prove to the benefits of both countries. Improved economic relations, particularly, could unlock new opportunities for the people of Sudan and Israel. To make progress after normalization, further Israeli assistance to Sudan could work to demonstrate its goodwill.
---