This is part 3 of a 4 part series on Esports.
In 2009, Riot Games, a small studio based out of Los Angeles, released a free-to-play, multiplayer online battle arena called League of Legends. By 2011, they hosted the Season 1 championship, the first official tournament. There were more people watching the 2016 World Championship than the NBA, and League was named the largest game in the world with over 100 million overall players. By 2018, Worlds attracted a record breaking 99.6 million viewers over the course of the event. By 2019, the Worlds semi-final pitting European superstars G2 against the most decorated team in League history, Korean legends SKT T1, garnered four million concurrent viewers, becoming the most watched esport match ever.
Accompanying this explosive growth has been a host of issues that are representative of those facing esports in general. How do esports differentiate themselves? How is interest in esports held over multiple years? How do the developers permit teams within their competitive circuits, and how do they navigate potential conflicts of interest between both teams and themselves? And how do players, and in some cases teams, move across international borders and to different server-regions?
Breakneck development marked League's first decade. The League that exists today however, is nothing like the League of ten years ago. In fact, it's nothing like the League of last year either. That's one of the major factors in its longstanding popularity: Riot continues to change the game. Every two weeks or so, Riot makes a series of stat changes to champions and items after reviewing game data, which changes the meta-game. In addition, they release in-game cosmetics that players can pay for with real money (which is how Riot makes a profit) during those two-week cycles as well. That said, the game has never offered pay-to-win features that have plagued other esports. Unlike deck building games like Hearthstone, players cannot pay for additional booster packs to gain rare cards. And unlike other esports titles like Overwatch, League doesn't have a restrictive initial cost of over US$60. Riot followed its own path and paved the way for the rest of esports by being the first to develop this sustainable, completely free model (although my bank account would disagree).
In order to justify why this article focuses on League rather than DOTA 2 or any other esport, it's important to highlight the largest difference besides my personal connection with League: the international prize pools. The DOTA 2 International has the largest prize pool in esports by far, with the International 9, played in 2019, boasting an astounding USD$30 million prize pool. Contrasted to League's 2019 Worlds' USD$2.2 million, one would expect DOTA 2 to be the esport of focus. But it is not, for good reason.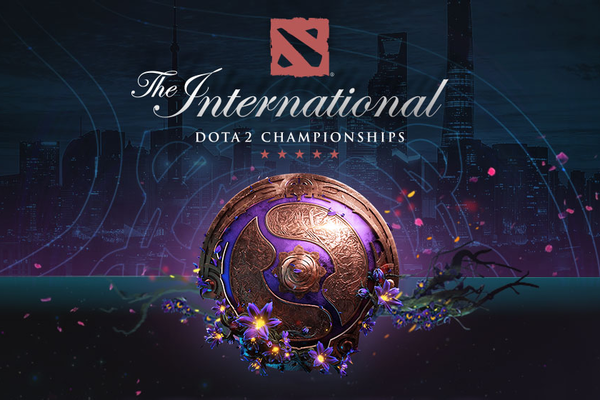 Valve's current marketing strategy lies in making the Internationals the cornerstone of the yearly DOTA 2 season. Teams do not guarantee their players salaries, instead relying on tournament winnings to continue their DOTA 2 careers. And most teams do, in fact, earn something from tournaments. But for the teams and players who don't, disbanding and retirement is almost immediate. In effect, DOTA 2 has survived as a major esport event only because The International consistently breaks records year after year. The players are in a constant position of uncertainty, and the emphasis on one tournament is having noticeable negative impacts on the rest of its professional circuits. Successful DOTA 2 players are among the most paid esports players in history; the top eleven are DOTA 2 players with earnings ranging from USD$3.6 million to USD$6.9 million. But the long term structure of the DOTA 2 scene is unlikely to be sustainable.
Riot's League however, has developed to be more sustainable. In order for teams to compete in any of Riot's professional circuits, they must guarantee minimum salaries for their players, starting around USD$75,000. Riot has also created a Player's Association in North America, which represents players in the three-way contracting agreements between Riot, the teams, and the players. Riot also has three, soon to be four, franchised leagues—the NA LCS, European LEC, and Chinese LPL, with the Korean LCK franchising in 2021—and multiple non-franchised competitive circuits. Prize pool winnings are smaller because the payouts are higher over time; the salaries the teams provide the players and the subsidies Riot provides the teams more than make up the difference.
In the end, League is panning out to be a more sustainable and long-term esport than DOTA 2 due to Riot's willingness to lose money while the esport matures. Before the franchising decision of 2018, the LCS operated at a net deficit. Even by most accounts, the Riot's global esports arms lose about USD$100 million a year, which the company must sustain with the massive revenue of the game itself. And while many different developers like Activision Blizzard and Epic Games are starting to do this for their respective games, DOTA 2's Valve has not moved in that direction; Valve is, in fact, generally a "hand's off" developer, allowing the professional circuit to develop largely without imposing a rigid structure; however, they also are starting to restrict what independent tournaments can do to raise money, which is putting further strain on the DOTA 2 competitive circuit. Riot is betting that a robust and established esport landscape will generate the continued and increased interest in their base games necessary to generate increasing revenue. They've been right so far.
Another issue that arose in the North American League Championship Series in 2018, the year that Riot decided to franchise the LCS, was an organization's control of multiple esports teams. Immortals (IMT), a team which had developed a cult-esque following since their sudden explosion onto the League scene in 2016, was denied entry into the franchised circuit. Although Riot officially cited concerns with IMT's finances, a shrewder look paints a more interesting picture. At the time, the IMT organization fielded a team in the LA-based LCS and owned one of the two LA slots for the newly created Overwatch franchise. Had IMT entered the LCS franchise, their League team could have indirectly grown their Overwatch fanbase, thus harming Riot; denying the application made sense from a business point of view.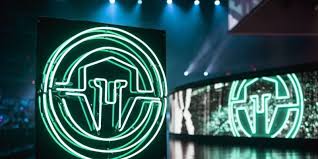 Unfortunately for Riot, they should have done some more homework when it came to financially stable organizations. Three of the franchised LCS slots changed hands in 2019. First, ECHO FOX, an organization formerly owned in part by 3-time NBA star Rick Fox and the organization which replaced IMT, was removed from the LCS due to the organization's failure to sanction minority owner Amit Raizada after he made racist slurs and threats against other members of the organization. Its spot was acquired by Evil Geniuses for an undisclosed amount, estimated at around USD$30.25 million. Second, Clutch Gaming was taken over by Dignitas (DIG) in a USD$20 million deal, which included rebranding the LCS team from CG to Dignitas due to Clutch's financial difficulties. Finally, IMT returned to the LCS by buying Infinite Esports, the parent company of LCS team OpTiC Gaming, in a USD$35 million deal. This time, Riot had no objections.
Ironically, while fans are delighted at Immortals' return, others aren't as excited with the IMT-Infinite takeover. Some are calling the move "anti-competition" since it gave Immortals control of an LCS team in LA, two Overwatch teams, and two Counter Strike:Global Offensive (CS:GO) teams (one of the latter was axed immediately). In the words of Tim Masters, writer for esports blog Luckbox, the IMT-Infinite merger will see a team originally rejected from the LCS buy their way into the league because one of the original "fit and proper" owners turned out to be neither fit nor proper. This highlights fundamental flaws within Riot's system, with some speculating that former IMT CEO Noah Winston's criticisms of Riot played into that decision. Not only are there questions about Riot's integrity in determining franchise participation—one of the criteria included having a "stable, professional, well-funded and committed organization," something which IMT had but OpTiC did not—there are also questions as to who can say anything about it. This issue highlights the need for external organizations to at least monitor and serve as a check to the developers, since this issue could arise again. And on the flip side, someone needs to deal with Immortal's hegemonic control across multiple leagues.
Another issue which highlights the need for oversight bodies is how the owning organizations of esports teams could interfere with each other. Across the world, some of the most eager sponsors of esports teams have been telecommunications companies, some of which own teams outright. Two of Korea's most famous League teams are kT Rolster and SKT T1 (now just T1), and their rivalry spans years competing against each other in League... and their parent companies have also spent years competing against each other in the telecommunications market. The conflict in the marketplace could extend to the conflict in League: Potentially, one of the telecom companies could manipulate the other's access to service or internet, intentionally disrupting their practices or internal operations. While far-fetched and unlikely—it would be quite an egregious example of cheating—the general principle remains the same. Who polices external organizations for fundamentally manipulating another team's access to their sport? It would most likely be a complex legal battle at the corporate level, but who would represent those most affected, the players? There is already documented evidence that telecom companies in the United States purposefully slow internet speeds of certain sites unless those companies agree to pay premiums. Could a telecom company leverage their utility network and blackmail a developer into providing them with favorable terms? The conflicts of interests between telecom companies and esports in particular are vast and unexplored. Expect this to be a point of serious contention at some point.
This example indicates how external companies that hold stakes in professional teams require additional regulatory consideration. But another example indicates how these organizations can rely on esports as both a marketing and sponsorship plot and legitimate business. In 2019, Chinese videogame company FunPlus was given the rights to operate the South East Asian tour for the 2019 League season. Thus, FunPlus was making a ton of money off of its contracts with Riot while providing a service for the developer. FunPlus was also chosen as one of the operators of the new Pacific Championship Series. FunPlus however, actually owns a Chinese League team that competes in the LPL, by the name of FunPlus Phoenix (FPX), who coincidentally happened to win World's 2019. Not to take away from FPX and their players' accomplishments, it is an interesting phenomenon that a company which owns a team is given the rights to operate a tour and league for the sport. Could Riot's money, paid for a service FunPlus provided, had been used in-part to bolster the prospects of the team itself? Could that even count as a conflict of interest?
Indeed, a marked clash between third party server providers and Riot's official networks and infrastructure already exists. Riot has mainly consolidated its control over the distribution and operation of servers across the majority of the world, running the North American, EU, Korean, CIS, LLA, LJL, Oceania, and Turkish servers itself. Its parent company, Tencent, operates the Chinese servers.
That leaves the Vietnam Championship Series (VCS) and the newly created Pacific Championship Series (PCS) which encompass all of Southeast Asia. The Singaporean company that operates the servers for this region, Garena, has been the provider since 2013, when League was first introduced there. And since 2013, Garena has been despised by Southeast Asian players. Not only has Garena been slow to implement compatibility with third party stat-trackers like OP.GG and the bi-weekly maintenance patches, but they have faced numerous serious cyber security breaches. In 2014, Garena was hacked, resulting in League players' computers becoming infected with a Trojan Horse virus via the League client. They were hacked again in 2015, which resulted in the League client being affected by and spreading malware. And they were hacked yet another time in 2018, when players discovered that a cryptocurrency mining program had been packaged into the Garena League client, putting unnecessary strain on user's computers. These serious breaches have led to a massive 23,000 signatures on a petition calling on Riot to abandon Garena and develop their own infrastructure in the region. Riot, however, is unenthusiastic about the idea for unclear reasons, leading many to wonder if Riot is able to do anything to Garena or if they're simply unwilling. Who is liable in this situation? Should the LA-based Riot, publisher and developer of the game, be held accountable for these transgressions? Or should it be Riot's Chinese parent company, Tencent, or Singapore's Garena? And who would hold them accountable in the first place? The web of international conflicts brewing under the surface is complicated at best.
It doesn't help that player movements across international borders when it comes to League are extremely complicated. Players are identified along a three-pronged axis: ethnicity/nationality, server they're currently playing on (or last played on if they just moved), and where they go to practice in secret. Players can range from incredibly diverse—an example would be a Turkish player competing in the North American circuit while practicing in Europe—or the polar opposite—an example being a Korean player competing in the Korean circuit and practicing in Korea.
The composition of professional circuits is profoundly international as well. Korea has been by far the most prolific exporter of League players, with Koreans being found in almost all of the 13 League circuits. The European circuit, by definition, is a diverse bunch encompassing pretty much all of Europe but concentrating a lot of Danes and Eastern Europeans (lots of Bulgarians, Hungarians, and Romanians). The North American circuit relies heavily on imports and is composed of about 1/4th American players, 1/3rd Canadian players, with imports making up the rest. Turkey, surprisingly, has exported a large number of players to Europe and North America. China sends basically zero players abroad but there are a few scattered in the Vietnamese, Korean, and Taiwanese circuits. Vietnam is exclusively Vietnamese, just as Korea is exclusively Korean. The Japanese teams are about 55 percent Japanese, 40 percent Korean, and 5 percent Australian. The Latin American teams are from all over Central and South America, including Mexico, plus some Koreans, but excluding the Brazilians because they have their own circuit. The only two professional Portuguese players play in Brazil, and not a single player for Hong Kong Attitude is Chinese.
This diverse movement means that viewers have less of a direct connection with players based on their ethnicity or nationality than on which region and team they play for. And players can become members of their circuit over time. Broxah, who just moved to North America from Europe, will still be seen by many as a European player at heart, while someone like Heo "Huni" Seung-hoon is considered a North American player (even though he's played in Korea and Europe).
What makes less sense is an organization holding a spot in a circuit where you wouldn't think it belongs. There are two such cases in Europe, where American organizations Misfits Gaming and Rogue field European League teams. This is a phenomenon unique to esports, where organizations can register a branch of themselves in a different server region in order to gain access to a different, or increased, number of esports Leagues. While Misfits and Rogue are considered by everyone to be European teams, there's this sense of boundary blurring which wouldn't be possible in traditional sports. An organization team which competes in FIFA's Primeria Liga wouldn't be able to register a different branch of itself to compete in FIFA's Saudi Professional League. The lines are much less clearly drawn for minor regions like the PCS. The former Taiwanese circuit (which has since been incorporated into the PCS) included teams based in Hong Kong but located in Taiwan.
On a less professional and more "casual" level, League has been fundamentally structured so as to feel like a community. Each regional server has a sort of feel to it—Korea is full of tryhards, China is full of mechanically gifted trolls making each other miserable, North America is a meme, and Latin America still needs to find its identity. So each region tends to develop a set of pocket picks and strategies which are interesting. For example,  Koreans developed the infamous "Sona and Taric" bot lane in 2019, which was subsequently adopted around the world. Koreans are well known for having a brutally methodical game plan, the Europeans and the Chinese are famous for thriving in fast paced blood baths, and the North Americans are famous for not having a coherent strategy. So each server has a regional sense of community, no matter how toxic they may be.
What truly makes League special though, is its sense of global community, orchestrated by the legion of content creators from around the world. Artists from all over the world congregate on forums to share drawings of their favorite League characters, or clips of insanely good (and bad) plays they or their opponents made. Anyone who's played the game can relate to the universal depictions of their shared experiences: Everyone who's played League has had that toxic Yasuo (a character notorious for being the favorite of people who take the game too seriously) or that person who blamed their team for losing even though they were the real problem. Everyone who's played League understands that Garen is so simple a chipmunk could play him and that Aphelios is so broken he deserves that 223 percent ban rate. And everyone who's really played League knows that feeling of wanting to huck your mouse across the room, although only half of us have contained that.
Unfortunately, no conversation about the League community can go without mentioning how it is also one of the most toxic places on Earth. Seriously, the in-game chats in some League games makes arsenic tablets look like M&Ms. That toxicity is global, and has serious consequences. A recent report stated that over 75 percent of all League players experience some form of online harassment. Of those, 53 percent of harassed players reported being targeted due to their religion, race/ethnicity, ability, gender, or sexual orientation. Riot has repeatedly tried to innovate ways in which they can mitigate the effects of toxic behavior, but none of them have really put a dent into the toxicity so many experience. The psychological effects of this are more than some would believe; anyone who has had this happen to them knows that immediate feeling of frustration and exasperation. Everyone has their own way of reacting; some withdraw from the game, some purposefully sabotage their team, some push back against toxic players by being toxic back (I'm guilty of this one, although only when provoked), and some people break something (aforementioned mouse thrown across the room).
At the end of the day, League has become what it is—the most viewed esport in the world—by embracing its global appeal. The world championships already attracts as many viewers as the Super Bowl, and there's no doubt that it'll be surpassed soon. Yet for all its international successes, League is also a story of international uncertainty. There is so much which still hasn't been determined.
Click here to read Part 4, discussing China, League, and the potential issues which arise from authoritarian control of an entire sport.
---